Posted Tuesday, May 19, 2020
From the Department of Health
COVID-19 Update
Today, Secretary Rachel Levine of the Department of Health held her daily press conference to provide an update on the COVID-19 crisis in Pennsylvania. As of this morning, there are 610 new positive cases of COVID-19 in Pennsylvania, which brings the total number of cases to 63,666 in all 67 counties. This includes 4,600 positive cases in healthcare workers, and 13,813 positive cases of COVID-19 among 557 long-term care living facilities, which includes nursing homes and personal care homes. Tragically, that brings the statewide total to 4,624 patients who tested positive for COVID-19 and have passed away, and to date, all of those deaths have been in adult patients. However, Pennsylvania has had its first pediatric death, but the child was not a resident of the state.
Today, Secretary Levine stated the following:
To protect the vulnerable residents in long-term care living facilities, the Wolf Administration has followed a 3 pillar approach:
Ensure resident safety through testing, education;
Prevent and mitigate outbreaks
3. Work in partnership with State agencies, local health departments, and the long-term care living facilities.

To help in the Department's response, the Department has requested and received additional support from the CDC for the next two weeks.

3 teams arrived in Pennsylvania last Thursday, and were briefed and prepared to assist in the State's COVID-19 response.

Two teams are assisting in outbreaks in long-term care living facilities, and one team is assisting with outbreaks in food facilities.

The teams are helping the Department of Health assess the situations in these congregate settings, teach infection control practices, and offer training on the use of PPE.
They are also assisting with the outbreak response in the facilities they have visited.
In nursing homes, they are assisting facilities to develop a facility specific testing strategy and using their expertise to cohort residents and staff.

The Department is very pleased to have this level of collaboration and assistance from the CDC to help the Department's teams that have been working in the field in Pennsylvania.
Long-term care living residents are among the most vulnerable during the global pandemic of COVID-19, and the Department wants to make sure that the families have the most latest information on what is going on in the facilities where their loved ones reside.

It is ultimately the responsibility of the facility to keep families informed.

Today, the Department is posting data on their website regarding the number of resident cases, number of staff cases, and numbers of deaths at facilities that are regulated by both the Department of Health and the Department of Human Services.

For facilities that have less than 5 of any of these data points, the information that is specific will be redacted to protect patient privacy.

The Department will continue to work to ensure the safety and wellbeing of residents through education, resources, and testing. In addition to those efforts, the Department's Quality Insurance Inspectors continue to conduct infection control inspections at these facilities.

Since the start of these outbreaks, inspectors have completed the following:

465 infection control inspections – 459 remotely and 6 on-site
192 infection control surveys in progress – 175 remotely and 17 on-site

The Department is required to file Federal Control Surveys and investigate whether or not the facility is prepared and following it's infection control plan.
As Pennsylvania moves to the Yellow Phase in two-thirds of the State by Friday, the actions of the community will help protect those residents in these facilities, and those who cares for them. For that reason, that is why Governor Wolf has taken a measured and phased approach to the relaxation of social distancing and the 3 pillar system of Red, Yellow and Green.
The Secretary emphasized that Pennsylvanians cannot let this virus win, and that we will all get through this together.
Below please find the questions and answers from today's press conference.
Questions asked to and answered by Secretary Levine:
There are many couples planning to get married this summer, and businesses that rely on weddings. Do you have any expectations that weddings of 50, 100, or more guests will be allowed this summer? Especially in counties that have yet to transition to the Yellow Phase?

In Red Phased counties, we would not recommend weddings with those numbers. Red Phased counties, by definition, have significant community spread and transmission of COVID-19, so that would pose a significant risk. Weddings should only occur with less than 25 people in the Yellow Phase, and weddings with increased numbers could occur in the Green Phase, but we would suggest that people continue social distancing, wearing of masks, and other mitigation techniques.
As we get our gardens underway this season, are there any particular foods we can grow that provide safe guards or protections from any of the health problems that the virus delivers?

There's no evidence that any specific food or nutrient will provide any protection from the virus. We want people to eat a healthy diet with lots of fruits and vegetables, but they do not provide any specific protection from COVID-19.
Pennsylvania has the 9th highest COVID death rate of any state, but the 14th lowest testing rate. Why is the testing rate so low?

We are working right now to ramp up and increase our testing. Today, we are reporting that we have done more than 11,000 tests yesterday, which is the highest amount that we've had. We've also had significant increases in the last week and a half, and we will continue to expand testing throughout the Commonwealth.
Some of our viewers are wondering about driving school and academies. What safety measures should they take when they reopen? And what could you point to, that you think that those would be?

Wear a mask, wash your hands, and use hand sanitizer. Otherwise, I would look at the FAQ sheet that is available on our website, or contact the Department of Community & Economic Development.
With 2 deaths and hundreds of cases at SCI Huntingdon, can you please be specific with what the plan is to deal with the outbreak? Is the National Guard assisting? And how frequently are inmates and employees being tested?

We are in frequent collaboration and communication with Secretary Wetzel of the Department of Corrections. I don't have granular data about that facility, and I would refer you to the Department of Corrections. I know they are doing all they can to stem that outbreak.
Why has there been such a long delay in releasing the information regarding nursing homes? Especially those families who are waiting to make life saving decisions, or have watched their loved ones pass away without full knowledge of what is going on inside.

As I mentioned before, it is the facilities responsibility to contact family members and let them know about cases in long-term care facilities, and continue to keep the families updated. However, after CMS put out their guidance 10 days ago, we worked on that last week, and today we will report those numbers.
Is there any update on the time table for moving any of these regions from the Yellow Phase into the Green Phase? And if so, what is the time table?

As I discussed yesterday, we are working on that as we speak. We will release them as soon as we have the metrics.
Are there specific metrics? And is there an indication yet on when we might see a wave of counties move from the Yellow Phase to the Green Phase?

We're working on all of those metrics this week. As soon as the Governor is ready to make that announcement, he will.
A spa contacted us this week, saying that on May 15th all variety of businesses that touch people opened their doors, and retail outlets began to fill with customers. Yet spa's and salons – which can be easily controlled with regulated safety precautions, strict access, and limited appointments that would allow for easy contact tracing if necessary – have been left out without any consideration. We are requesting that wellness facilities that have gone to these measures, be considered for the Yellow Phased reopening. Can you respond to this? And explain why the plan is for them not to reopen until the Green Phase?

Our concerns regarding hair salons, barbers, massage therapists, and those types of services are because it is impossible to provide those services and practice social distancing. You can keep the other customers socially distanced from one another, but these are hands on services…therefore we are not allowing them in the Red Phase or the Yellow Phase.
Do you have any message for people who are hoping to have a little sense of normalcy this Memorial Day weekend? Especially for people in counties that will still be in the Red Phase?

On Friday, I believe that 12 more counties will be going from the Red Phase to the Yellow Phase. I know it's difficult for people who live in Red Phased counties where the social distancing guidelines and stay-at-home Order stay in place. Hopefully the weather will be warmer and sunny so people can go outside. Please remember that if you're going to go outside and be around people, practice social distancing and wear a mask. Hopefully we can all have an enjoyable Memorial Day weekend.
We've gotten questions from several viewers that are concerned about the many sleep-away camps in our area, particularly in the Poconos. In a typical summer, these camps host thousands of campers from all over the country and the world. Will these camps be allowed to open this summer? And if so, under what conditions?

The Governor's Office is working on guidelines in terms of those facilities and as soon as they are ready, they'll be released.
The number of tests, both positive and negative reported today, appears to be an excess of 9,001 results. Is that the largest or at least one of the largest numbers reported for any one day? And how close is today's total to the level of daily test results that the State hopes to reach?

We were shooting for 8,000 or more result and we exceeded that, so we are very pleased with the amount of testing going on. We are expanding testing in our State laboratory, through the commercial laboratories, pharmacies such as Rite Aid and CVS, and through the hospitals and health systems. Through all of those mechanisms, we hope to continue to expand the number of tests, and we are actually ahead of schedule.
If you had to do it over, knowing what you know now, how might you handle the guidance and management of long-term care living facilities differently?

Every day we are thinking about how we can help those facilities, and now we have both the National Guard and CDC teams going to those facilities to assist with those outbreaks. We are now reporting the data, and we will be testing every member of staff and residents in those facilities. We are continuing to revise and update our plan and programs to continue to do everything we can to help them.
The deaths histogram shows the daily number of deaths has fallen to what looks like a handful over the last couple of days, compared to about a high of 175 on April 25th. A falloff which seems to have been camouflaged by the database reconciliations. How do you account for the big death drop off, even as the positive cases number have declined more gradually?

It's always later that you're going to see the death rate drop off. We are watching that histogram in terms of cases and deaths, but they are never going to be exactly the same. We have had a significant decline in the number of new cases and we hope to see a similar decline in deaths as well.
24 Yellow Phased counties will reach the 2 week mark on Friday. What have you seen there in terms of outbreaks? And when do you foresee them being able to move to the Green Phase?

We don't know exactly what the metrics are for when the counties move from the Red Phase to the Green Phase. We have not seen any large outbreaks, but we have seen some congregate facilities that have had an increase in cases and we are helping them. But so far, the Yellow Phased counties are doing well. As we work on those metrics, we will work on a plan for when the Yellow Phased counties can move into the Green Phase.
President Trump told Governors yesterday that the Federal Government will "step in if we see anything going wrong or disagree with anything." Do you have any views on that from a public health standpoint?

I have no specific comment, as we collaborate with the public health and the Federal Government very well. We have regular phone calls with the CDC and are in frequent contact with the U.S. Department of Health and Human Services. From our perspective, things are going well in terms of collaboration.
President Trump said he is taking hydroxychloroquine "prophylactically." What is your view on the efficiency of the drug for that purpose? And you concerned about the message this sends to the public?

There is no proven benefit of taking hydroxychloroquine for the prevention of COVID-19.
The Governor has answered questions already pertaining to if the NASCAR Poconos Race can be held at the end of the month. Where does Pennsylvania stand with letting other pro-sports begin games without fans? Would these counties with stadiums have to be in the Yellow Phase as well?

Those decisions are being addressed to the Governor's Office. They are consulting with the Department of Health in terms of our public health perspective, but those decisions will be made by the Governor.
One of the nursing homes in our area – Manor Care Jersey Shore – has about 90% of its patients testing positive for Coronavirus, and remain quarantined there. At the last count, 73 of the 83 residents were infected, 12 residents have died from the virus according to the Lycoming County Coroner, and 14 staff members have reportedly also tested positive. These numbers are higher than what you are reporting and growing everyday as more patient die. We know that the Department of Health has been contacted by State Representative Garth Everett (R-Lycoming) several times during the outbreak at this facility, asking why the Department is not stepping in and finding out what is going on there. It's especially alarming since other nursing homes in that area have reported no cases of the virus in their facilities. Why are the numbers so different? And what is the Department doing to investigate this hotspot?

We have been in very close contact with that facility, and we have provided support as needed, and we will provide whatever is necessary to help the residents and staff at any facility. We have been in contact with the Representative as well. It's important to keep in mind that there will be differences between the Coroner's data and our data, as we have to report their county of residence (per CDC standards), while the Coroners report the county the individual passed away in.
Being short of the facility asking for help by the National Guard, what can the State do to ensure that facility is doing all it can to control the virus?

We have been in contact with that facility. We are providing support, and we will do whatever is necessary to help the patients and staff in that facility.
Today the Allegheny County Health Department is reporting 144 COVID-19 related deaths, while the State Health Department is reporting 145. Can you offer some insight as to what might create the difference in numbers?

I don't know in terms of that specific number, but it might be the time in which we close the system when we issue our reports. However, we have conversations with Commissioner Bogen from Allegheny County and Commissioner Farley rom Philadelphia every day.
Do you have Department of Health nurses in each Yellow Phased county with sufficient staff to do contact tracing? And is contact tracing underway in all Yellow Phased counties with sufficient staff to succeed?

We have our nurses and other staff in all of the Yellow Phased facilities. In Allegheny County and Erie County, we collaborate with them while their Health Departments are taking the lead. We do have adequate staffing, and we are working on increasing our staffing every day.
Why has the Department not been in contact with County Emergency Management Officials, or other County Officials to help with contact tracing?

We're working through our contact tracing plans. In counties that don't have their own County Health Department, then our Bureau of Community Health nurses are the lead. We are pleased to collaborate with everyone, but we will discuss that with Director Padfield as PEMA has the most contact with those individuals.
Gyms are included in the first phase of reopening under President Trump's plan, but not Pennsylvania's. Several gyms in the Commonwealth have reopened in recent days despite Governor Wolf's Orders. Why can't gyms operate? And what is it about them that is unsafe at this time?

We are concerned about the possible transmission of COVID-19, and we know that our plan might be different from the Federal Government's plan. The Federal Government shelved the initial CDC plan and then released a redacted one, so I don't know what was in the initial one. However, we will work to have all businesses open as we go from the Yellow Phase to the Green Phase, but we don't know when that will be yet.
As you continue to break down cases and deaths at a more granular level, is there a way for the State to report which deaths are patients that refused treatment?

No, it is not possible to report that metric.
The Armstrong County Coroners pointed out that there are "untruths" and misleading information being provided by your Department. What specifically is the Department of Health doing to create more transparency between Coroner's Offices around the State?

Now that we are using our new reporting system (EDRS), our data should be more consistent with the County Coroners, although it won't be completely consistent because of the differences in our reporting regulations and laws. We have reached out and spoken with the Coroner's Association, and we will continue to collaborate as much as we can.
Today you are releasing nursing home data, did anything surprise you in the numbers? And what do you say to critics who say "the State was way too slow to react to what they should have known was going to be a problem in nursing homes?"

We have been reacting from the very beginning to the challenges in long-term care living facilities, and other states have clearly faced the same challenges. You have seniors who are more prone to the side effects of COVID-19, and who have chronic medical conditions that make them even more susceptible in congregate care living facilities. We are working out a way to test all the residents and staff in these facilities, and will continue to do everything we can to protect them.
What type of antibody testing studies would you like to see? And what will it takes for those tests to become useful for tracking and control future outbreaks?

We would like to see a number of different antibody studies. We know that they are happening at some of our commercial laboratories and through the hospitals, but what we don't know is how protective those antibodies are. The suggestion is that they are somewhat protective, but we do not know how protective, ultimately we need more information about that, as well as how long lived these antibodies are. If they do turn out to be very protective, then they will be very useful to tell who is at least partially immune from the illness.
Why did you tell NPR this morning, that everyone in Pennsylvania's long-term care living facilities will be tested? When in fact the guidance is not mandatory, and suggests that testing only 20% of those in facilities without confirmed or suspected cases.

Actually, we're going to be testing all the facilities. It's not a legally mandated testing, but we are going to go to those facilities and work with them to test all staff and residents. This will take a while as we have about 2,000 facilities, but we will work through that process.
Last week on during one of your briefings, you said that the State is tracking the number of COVID-19 cases among workers in food processing plants. Why won't you tell the public the names and locations of the plants with outbreaks? Isn't this information more vital than ever, as more counties enter the Yellow Phase of reopening?

We're working with those facilities closely and the Department of Agriculture, which regulates them so we have regular discussions with Secretary Redding. Additionally, we have a meeting tomorrow to discuss those facilities and how we can help the business and staff. We also have had frequent conversations with the facilities and their owners to keep the facilities open and limit the spread of COVID-19 outbreak in those facilities.
State Representative Russ Diamond (R-Lebanon) Is calling for your resignation or removal in response to the Department's COVID-19 policies relating to nursing homes and facilities that you have direct oversight. He isn't the first to ask for your removal. What is your reaction to this growing sentiment?

I have no specific reaction to the Representative. What I can say is that I remain committed to protecting the residents of Pennsylvania, wherever they live or go, whether they're in a congregate-care facility or in their community, and I will do everything I possibly can to keep them safe.
The number of new cases of COVID-19 each day for more than a week, have been less than a thousand. What do you make of this? Do you consider this a positive trend? And do you expect this to continue?

We do consider this a very positive trend, and I think that we have been successful in continuing to bend and straighten that curve in terms of new cases. We have been able to buttress the healthcare systems, so they were not overwhelmed. After those mitigation efforts have been successful, we are working under the Governor's leadership in a progressive, phased fashion for counties to go from Red to Yellow to Green and protect those businesses, the economy, and the public health of all Pennsylvanians.
Can you explain how redacting deaths counts at a long-term care living facility would be an invasion of privacy? It's not public knowledge who lives or who is being treated at which long-term care living facility. Don't you think it would be important information for the public to know if they had to choose to put a loved one in a facility right now?

It is the responsibility of the facilities to let families know that they have cases of COVID-19. It might not be public knowledge, but it might be community knowledge that a certain man or woman lives in that facility, and if there are only a few cases…then they could know that person's identity. We have to balance the importance and public health of the both public and media, knowing as much as they can, versus the privacy and confidentiality of individuals. And actually, the metric of not reporting less than 5 has all along been the metric that the Department has used.
How current are infection and deaths rates for nursing homes? And how often will this information be updated?
The information is current today, and it will be updated daily.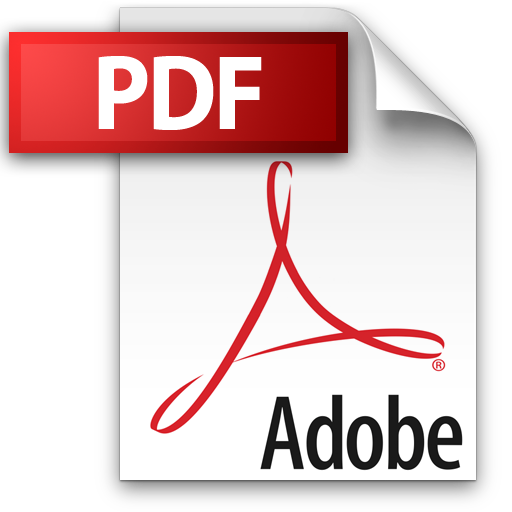 COVID-19 Situation Report 5-18-20.pdf