Posted Tuesday, March 12, 2019
Londonderry Township
Working Hard for You
Londonderry Township has had a tradition of doing good work on behalf of our residents and doing so in a humble fashion. We are not much for tooting our own horn, however, some residents have brought to our attention that they would like to know more about what we have been working on.
Londonderry Township implemented long term financial and strategic planning. We did that so we could be proactive in our approach to governance and to ensure that we had a cohesive plan that allowed us to meet our operational and capital requirements in the most cost efficient manner, and do so with minimal tax implications for our residents. We did not want to be reactionary because you lose the ability to plan for operational demands if you conduct business in a reactionary way. The township plan envisioned capital requirements such as roads and bridges, equipment, and buildings as well as operational items such as government administration. The idea was to marry our business plan to our strategic plan so we could best plan for our spending requirements now and in the future. This approach mirrors private sector business and is good government.
This proactive model has allowed the Township to absorb unfunded mandates from the Department of Environmental Protection (DEP) relative to on lot septic, and the Federal Emergency Management Agency (FEMA) relative to flood plain compliance, without seeking additional tax funding from our residents. An unfunded mandate is a legal requirement that the township is forced to implement without any funding assistance from the agency that forced the Township to do it. That means we have to find a way to pay for these requirements out of our existing budget. Additionally, the Township has five open full-time positions that it has left unfilled so that we can absorb these unfunded mandates and keep our taxes low. We have supplemented our human resources with part time employees to help with operations –and- our remaining staff have all increased their responsibilities to offset service requirements. Some non-essential operations, unfortunately, have had to be eliminated at this time, such as some park programs, but we hope to have them back in the future as unfunded mandates are fulfilled and funding becomes available.
What has been accomplished:
The township is a results oriented, can do, kind of place. We do not rest on our past accomplishments and we strive to be successful for our residents. We constantly seek out ways to do things better, and to do so with the minimal ask in tax funding from our residents. We also do not take the easy way out when faced with adversity and constantly changing funding demands, we adapt and overcome to the greatest extent possible, the last resort for us is to ask for additional funding from you. The Township team is a dedicated group of people that do what they do, not for themselves, but for the community.
We asked our independent financial auditors to compile a list of grants that we have obtained from 2005 to the present time. We have used these grants , for example, to build six bridges, remove fourteen homes from flood prone areas, park programs , meet unfunded storm water mandates, flood repairs, water quality projects , park improvements, infrastructure improvements and support of our volunteer fire company among other things. In fact, Londonderry Township has received $11,085,959.66 in grant funding alone in the past 13 years!
That is an average of $852,733.13 a year in grant funding. To put this number into context, that is equivalent to approximately 3.12 mills in tax revenue. So if we were to try and accomplish these things in the absence of grant revenue then we would have had to raise taxes about $312.00 per household that has an average assessed home value of $100,000.00.
In short, any time we see an opportunity to obtain grant funding to make improvements to our community and meet our unfunded mandates, we do. This is Londonderry Township's way of making our community better without increasing taxes, it is a lot of hard work and we are glad to do it for our residents. These grant programs can be very competitive in that there are more applications than there are funds to go around, however, as you can see from the report from our auditors, Londonderry Township has been very successful in this process. This effort takes a team of our supervisors, manager and our consultants to accomplish, along with the support of our county partners.
Some people have asked why a certain project receives grant funding and others do not? It is a good question and one that we continually ask ourselves as we work to prepare the best possible project, and funding request, in order to improve Londonderry Township's chances that its project will be awarded funding. The reality is:
There is not a grant program for every project that Londonderry Township would like to undertake or is required to undertake as a result of a Federal or state law or regulation. For example, the Township has an obligation to provide safe and reliable transportation for its residents. However, there is no Federal or state grant funding for road paving projects. As a result, this is a direct expense to the Township.

There

is no "free" money. Most grant programs require applicants to commit a percentage of local funds (sometimes as much as 50%) to the cost of the proposed project in order to submit a request for funding. Therefore, Londonderry Township must be efficient in the projects that it develops and grant funding it pursues so that Township residents are receiving the highest return possible on the investment of taxpayer money that the Township must make to receive grant funding.
There is limited funding available. All local governments are taking similar creative approaches in trying to comply with government mandates, provide necessary public services, and invest in the future of their communities without having to ask their residents to pay more. As a result, there is a high demand when grant funding opportunities become available. In nearly all cases, the demand for funding far exceeds the amount of dollars available.
Fund Raising:
We also use fundraising to help our residents. We have raised $220,858.70 for the Annual Fourth of July Celebration (which is fully funded by donations), $60,807.52 for the Lebanon Veterans Hospital, $640,000.00 for our Volunteer Fire Company, $1,000.00 for Londonderry Athletic Association and $1,000.00 for Breast Cancer Research. The fire company fundraising is a direct tax savings to residents as the Township is legally obligated to provide fire service to residents.
Grants and Fundraising are two ways that the township seeks to provide services in the most cost efficient manner.
We hope this helps you understand some of what we have been doing to make our community a better place and keep taxes low! For a complete listing of our grant funding and related uses, please visit the link below.
The township will be holding three town hall meetings in the near future. We would encourage anyone with questions or concerns about the Township and its operations to attend these sessions.
Town hall dates and times are as follows: March 30, April 6 and April 13, 9:00 a.m. - 11:00 a.m., at the township building. We look forward to seeing you there!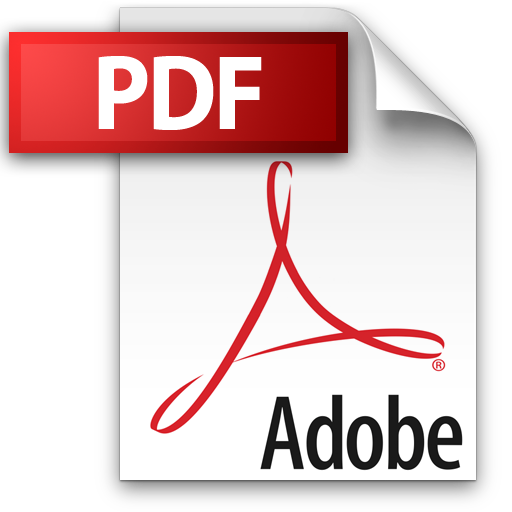 Intergovernmental revenues and grant letters of agreement.pdf