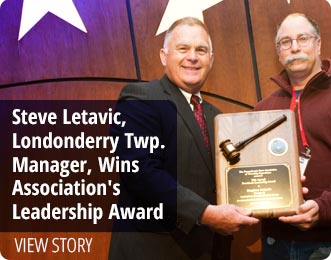 Londonderry Township is a rural community located in the Southern end of Dauphin County, Pennsylvania between the towns of Elizabethtown and Middletown. Currently consisting of 5200 residents and over 75 small businesses, the rural appeal has been maintained between the rolling hills and farmland.
Londonderry Township Announcements
Posted Monday, March 23, 2015
Presented by Manada Conservancy
What's all the buzz about?
Our pollinators are threatened by a number of factors, including lack of nutritious floral resources. Although many plants are available for gardens, not all are equal when it comes to pollen and nectar. To determine which plants are more attractive to pollinators, Penn State Extension began Bees, Bugs and Blooms, a trial garden plot of native plants and some of their cultivars. Connie Schmotzer will present the current results of this research, and fill you in on which plants to choose to support our native pollinators.
Manada

Conservancy Education Programs are free and open to the public. Click here to register.
Posted Wednesday, March 18, 2015
Sunset Park League
Posted Friday, March 13, 2015
Mandated by EPA and DEP