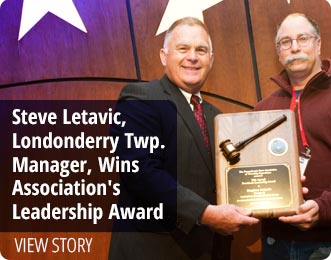 Londonderry Township is a rural community located in the Southern end of Dauphin County, Pennsylvania between the towns of Elizabethtown and Middletown. Currently consisting of 5200 residents and over 75 small businesses, the rural appeal has been maintained between the rolling hills and farmland.
Londonderry Township Announcements
Posted Tuesday, April 21, 2015
Poster Contest Winners
Londonderry Elementary School recently had a May Fair Poster Contest to help generate excitement for the upcoming May Fair. All participants had to be part of the student body and the work was done either during their recess or during the time at home. The winners of the contest received May Fair gift packages that included tickets for use at the event as well as candy that was generously donated by The Hershey Company. The posters have been reproduced and will be displayed throughout the community to advertise for the Fair.
In the end, the winner of the contest was Maddie Turjan (5th Grade) and the runner up was Lindsey Stine (5th Grade). Congratulations Maddie and Lindsey and great job by all that participated!
The community is invited to the annual May Fair event held at the Londonderry Elementary School on May 9th (Rain Date of May 16th) from 10:00 A.M. until 2:00 P.M. There will be food and activates for all ages, including inflatables, obstacle course, pie eating contest, relay races, petting zoo and much, much, more. So, come out and enjoy a beautiful spring day with your community!
The event is held to help raise money for the Londonderry Elementary School PTO. This year the PTO has decided to raise money for a new and improved 3rd through 5th grade playground.
This event, program or group is not endorsed by the Lower Dauphin School District.
Posted Wednesday, March 18, 2015
Sunset Park League
Posted Friday, March 13, 2015
Mandated by EPA and DEP