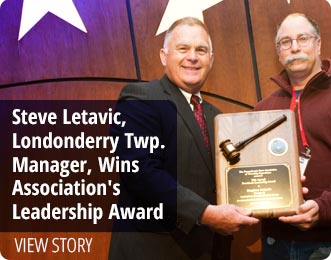 Londonderry Township is a rural community located in the Southern end of Dauphin County, Pennsylvania between the towns of Elizabethtown and Middletown. Currently consisting of 5200 residents and over 75 small businesses, the rural appeal has been maintained between the rolling hills and farmland.
Londonderry Township Announcements
Posted Wednesday, September 10, 2014
PA law provides that the deadline to register to vote is 30 days before each election.
Election Day is November 4th. If you would like to vote in the election you must be registered by October 3rd! Registration forms can be picked up at the Municipal Building or go to www.votespa.com
If you have questions regarding voting please contact Dauphin County Voter Registration: 717-780-6360.
Posted Wednesday, September 10, 2014
Fri., October 10, 2014 6-7:30pm
Posted Monday, August 18, 2014