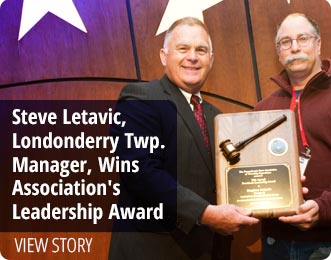 Londonderry Township is a rural community located in the Southern end of Dauphin County, Pennsylvania between the towns of Elizabethtown and Middletown. Currently consisting of 5200 residents and over 75 small businesses, the rural appeal has been maintained between the rolling hills and farmland.
Londonderry Township Announcements
Posted Friday, June 19, 2015
Sat., July 4, 2015
If you are currently serving in the United States Military or are a Veteran, mark your calendar for the 2015 Veteran's Golf Outing! You and a guest will enjoy 9-holes of golf and dinner after your game as our way of saying Thank You! Afterwards, have your family and friends join you on the deck at Sunset Bar & Grill for live music by Parrotbeach (Jimmy Buffet Tribute Band) followed by a 30-minute fireworks display. Bring the kids – it's a family friendly Independence Day celebration that draws more than 6,000 spectators annually!
IMPORTANT: Tee Time Required. The outing is limited to the first 72 people (or 18 foursomes) who schedule a Tee Time. Call today! Sunset Golf Course, 944-5415
Posted Tuesday, May 19, 2015Posted Tuesday, April 21, 2015
Poster Contest Winners